This is our Meadowbrook's Bred from our Naomi and Westley. She is not owned by us but the breeding was planned by us and the litter was whelped by us. AKC Divine Retribution. Here is six pics of Jazeil as a pup to a beautiful young lady that is doing wonders in the ring.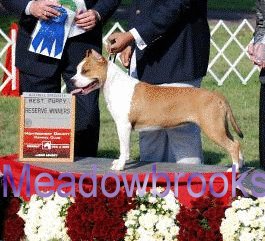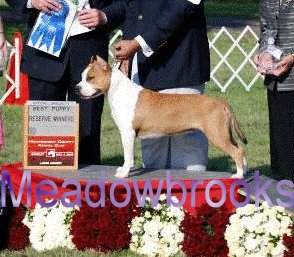 This Is another Pup out of Naomi/Westley. AKC Meadowbrooks Bold Statement. Tica is a beautiful bitch that will do wonders in the ring just like her sister. She is Co-Owned with Jeanne and Mark of BlackHawk AmStaffs. We couldn't ask for a better home and Great people to work with.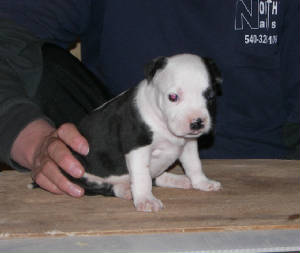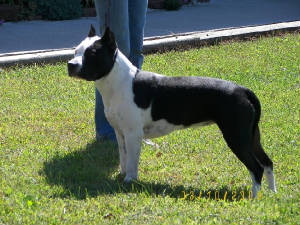 Tica and Jazheil
Trademark's what's it all about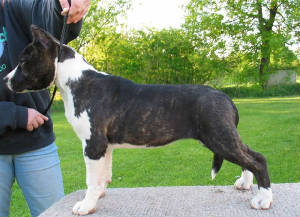 ALPHIE
Skyblue's Sweet Intoxiction(Crush)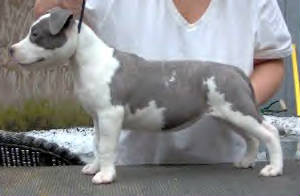 Crush is with Skyblue kennels. Doing awesome.
Meadowbrooks Lord of Tazmania (Maio)
Living with Daniel at Cape Verde.
Meadowbrooks Mighty Mike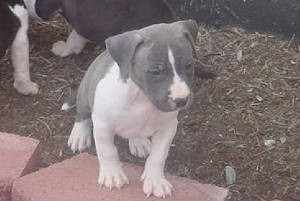 Mike
Maxx/Rayne
Stormy/Venus Daughter
Mia is doing great with Wes in Florida
Zoe went to a great famliy up in Northern VA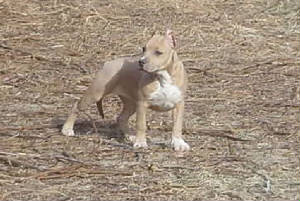 Zoe Looking good at 4 months
AKC Ch Meadowbrook's Baby Blue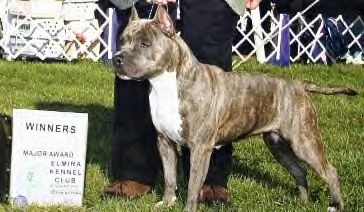 Sybil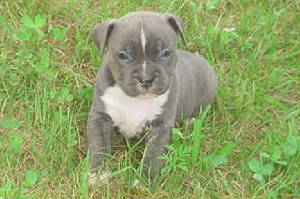 When Sybil was younger
AKC CH Meadowbrook's Bringin Down T' House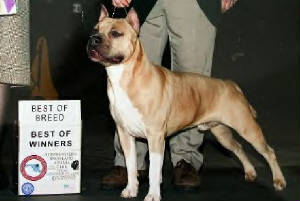 Hustler
Hustler When He was just a little guy.
Meadowbrooks Bringin Down T' House
Bella went to Chris up to Chicago. Bella is starting her training at a local law enforcement training facility called TOPPS. She will be learning Obedience first then obstacles and then protection training. Chris is a PI so this training goes well with his job. We are very excited about the training and hope it will go great for Bella and Chris. Great job Chris.
Bella
Meadowbrooks Beautiful Rumor
Sox/Skylar Boy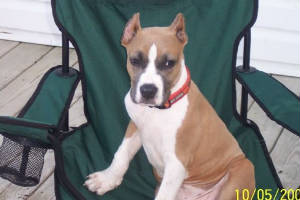 Doing great with new family
EBONY// Maxx Daughter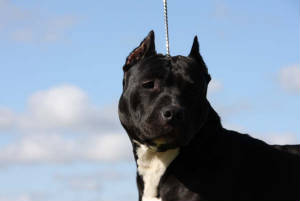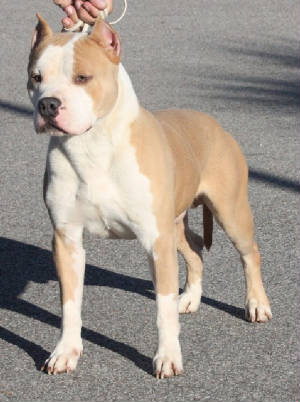 AKC Meadowbrook's Outlaw
Ben Wade is 19 1/2 inches and about 63 pds.