We want to thank Craig and Laurie for everything they did with Jack. Jack had a great life with Craig and Laurie. When I got the phone call from Craig it was a shock to us. I don't ever think I felt so bad in my life.. Craig and Laurie gave Jack a great life and kept him very happy until 1/26/07 when he went to the Rainbow bridge.. We are very sorry for their loss. R.I.P Jack.
Meadowbrooks Bringin Down T' House Pass on June 18, 2008. We want to thank the owners of Hussy and thank them for the great life given to our boy and we are very sorry for their loss. Hussy had a great time in the show ring and did great things. Hussy was Ranked in the top 20 in 2007.. This is a huge loss for us and his owner.. R.I.P Hussy.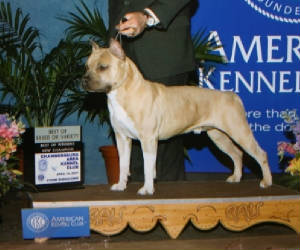 Naomi passed away after a c-section. She had 9 beautiful pups that are doing great. She was residing at Shady Blue with Kristine and Billy. It was a big loss to them aswell. They both grew very fond of Naomi because of her awesome personality and temperament. This a big loss to all of us that knew her..
Rip Naomi.